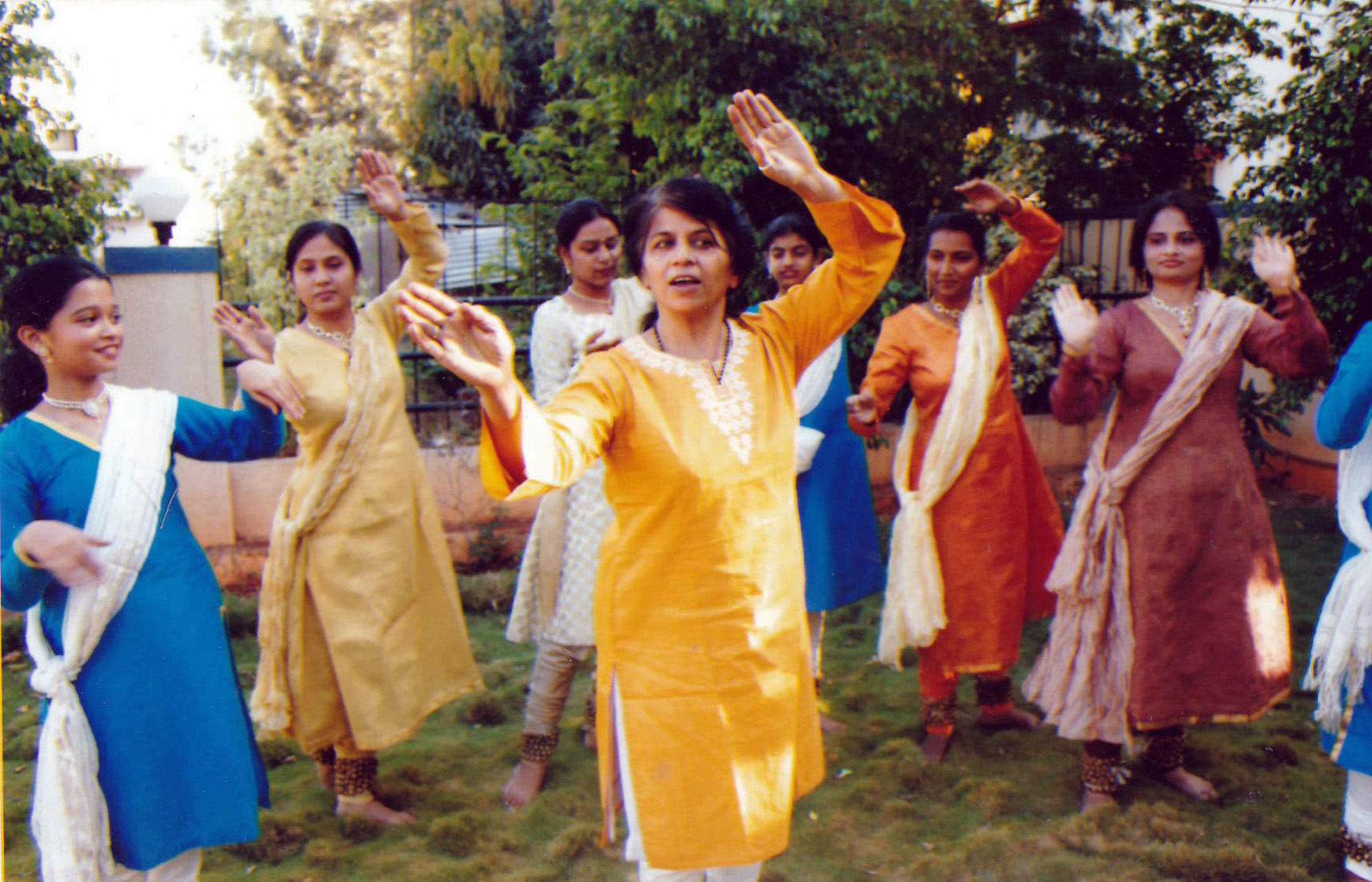 Jayashree had her her concerts in several big cities in India including, Delhi, Mumbai, Pune, Jaipur, Baroda, Dharwad and many more. Her performances are being appreciated for her mastery over 'Layakari' speed and exposition of 'Bhava' in her dance. The very fact that Ustad Zakir Hussain, the tabla maestro had accompanied her on tabla, speaks volumes of her ability.
As a choreographer she holds several compositions to her credit. These include 'Chaturang', 'Taltridal', 'Mayoor', 'Earth and Heaven' and several others. Earth and Heaven was highly appreciated by the audience. She challenges herself to choreograph abstract ideas. 'Earth and Heaven is the best example of it. While being in Kalachhaya, she has also taught many American and European students and was popular among them.
She was invited for a solo recital at Chhandam School of Kathak Dance run by Shri Chitresh Das jee. She was honoured to perform in the lecture demonstration conduction by her Guru Shri Munnalal Shukla Jee during the Kathak Festival 2007, organized by Kathak Kendra, New Delhi at Pune University.
Jayashree's solo performance was outstanding in the Golden Jubilee celebration of Kalachhaya (the foremost institute of Kathak) in 2014, Pune.
Jayashree was honoured to pay tribute by presenting Thumari-Abhinay in front of Pt. Birju Maharaj in the program of Kalka-Bindadeen Maharaj Dyodhee at Lucknow, organized by Kalashram in Feb. 2017.